Digital air cooler for domestic use - AER DOMUS, 45W
Even when you have to deal with the heat of summer or the damp that penetrated the walls of your home, AER DOMUS offers you beautiful, functional, reliable solutions, using cutting-edge technology.

No additional piping or outside unit, and very low energy consumption.

Quick Buy
Just 2 fields to fill in
Cooling style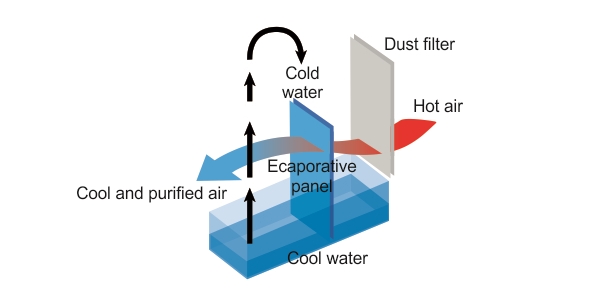 AER DOMUS is the ideal cooler for hot summer days. Oscillating tower structure, for a single compact device with 3 functions: fan, cooler, ioniser. Its small size makes it perfect for positioning in the tightest corners of the home.
Control system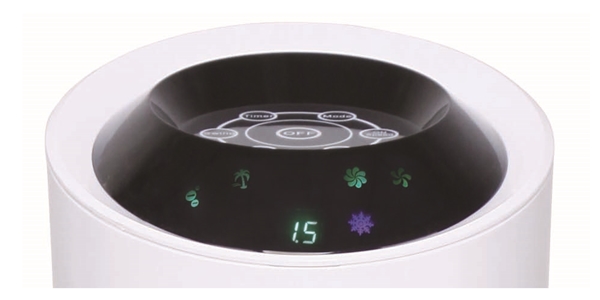 AER DOMUS can be operated using the control panel or the remote control included, which can be used to choose between 3 different cooling modes: continuous, natural or nighttime.

A removable 6 litre tank, with the 2 cooler panels included, increase cooling of the diffused air.

In addition to the cooling function, AER DOMUS also has an ionised that purifies the air, along with the dust filter.
Characteristics
Touchscreen commands + LED display
Remote control included
3 fan speeds: turbo, medium, silent
Various options for personalised ventilation to suit your needs: Normal - Natural - Nighttime
Double air purification system: removable, washable dust filter + ionising purifier.
Timer use option: from 30 min up to 7,5 hours.
Air outlet grille with automatic right and left oscillation.
Large 6 lit water tank - practical and removable
2 cooling panels supplied, for cooling the water in the tank
Alarm function that stops the unit working if the water in the tank runs out
Fitted with castors for easy movement
Data
Power at 230V: 45W
Air delivery (max): 400 m3/h
Outlet air speed (max): 6 m/s
Maximum cooled area: 12mq
Tank capacity: 6l
oise level: 55db(A)
Dimensions (WxHxD): 26,0 x 96,0 x 26,0cm
Color: White