Infrared heater for indoor and outdoor areas Black Light 1800W
This radiant heater is suitable for open areas as well as indoors. It can be used on a terrace, above the swimming pool, in halls, gas stations, as well as in premises with poor insulation. The heat is very mild and pleasant. The lit area warms immediately after the heater is switched on. Due to its high level of water resistance, the Black Light heater is suitable for heating also places where humidity is high. This method of heating is increasing in popularity due to its high reliability, efficiency and lack of harmful influences.
Application areas
Outdoor and indoor areas of bars, pubs, restaurants, discos, hotels; patio outdoor areas, terraces, gardens, churches, warehouses, farms, green houses.
This product can be found and bought in the show-room of InfraHEAT in Sofia, Bulgaria, located on 85 "Tzar Boris" blvd. tel. 0876 800 255.

The heater is mounted high above the ground or directly on the ceiling - in this way walls and floors remain vacant. Infrared radiation heats evenly and pleasantly, while dry walls minimise the conditions for the occurrence of mould. The Black Light heater is extremely easy to operate and maintain. There is no need for replacement of air filters, lubricants, or replacement parts - the heater is one whole body, which is practically eternal. The mode of operation - via radiant heating - allows the walls to accumulate heat during the day. Thus, in the evening the heater can be turned off for maximum energy savings without significantly affecting the thermal comfort. Perfect device for zone heating in large rooms, halls or outdoors. Highest level of protection from moisture and direct water splashes - IP 65.
Technical data
Dimensions in mm

:

1172 x 176 x 194

Weight:

6.55 kg

Power supply:

220

-240V,

50

-60Hz

Power

: 1800W

Cable:

silicone

H05SSF

3 m

length

, without plug

(

for

hard link

)

Protection against dust

and moisture

: IP

65

Insulation class

: I class

Composed of

tubular electric

heaters

Material:

aluminum

Satine

12/10mm

Radiating elements

:

anodized aluminum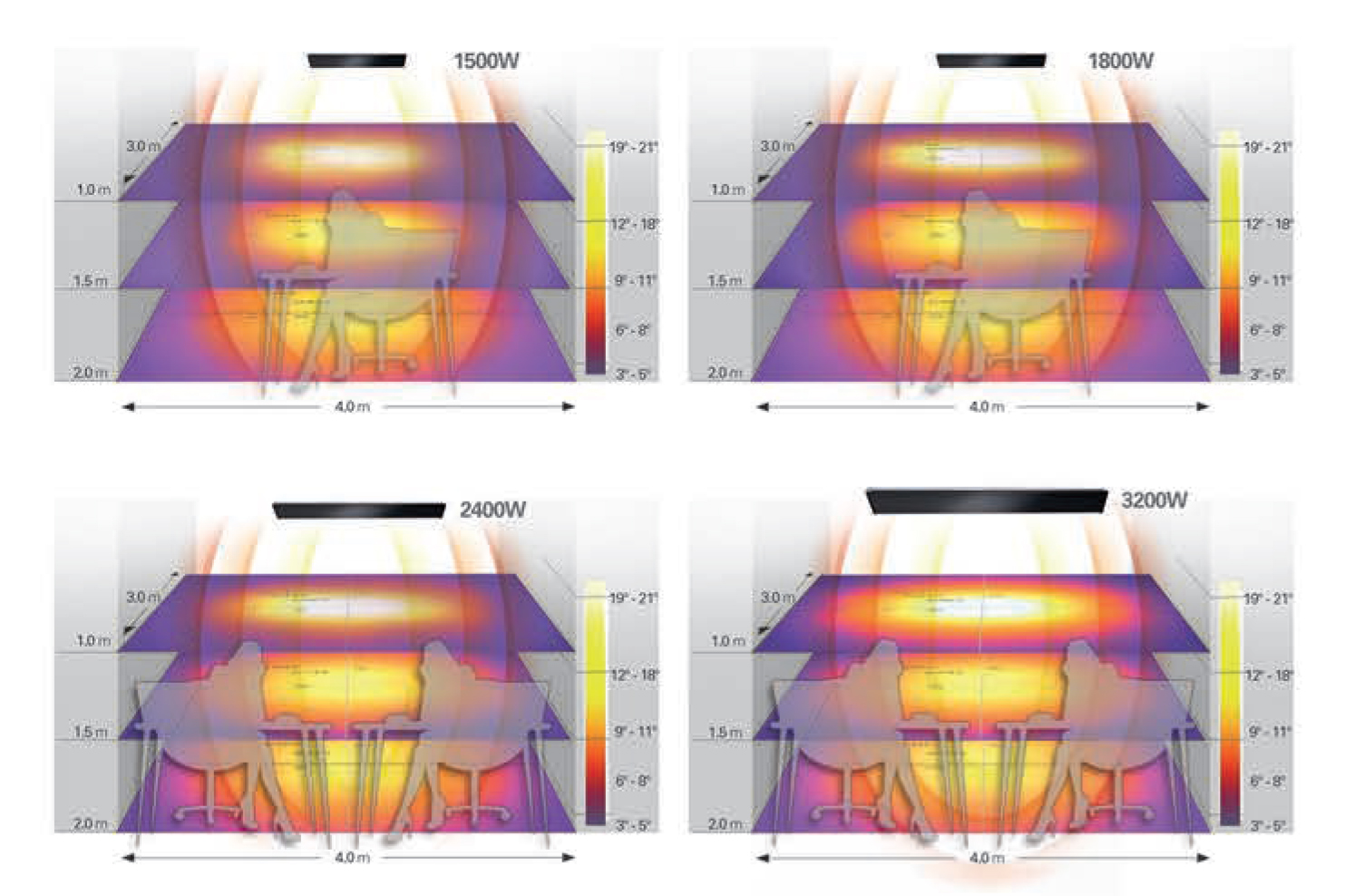 Made in Italy
Infrared heaters for outdoor areas are certified by IMQ and CE, and meet the most stringent European requirements.