The SALUS Smart Plug is inserted directly into an existing power outlet. It gives Smart phone control of the device plugged into the Smart Plug via the SALUS connected smart phone app.
The SALUS Smart Plug must be used in conjunction with the SALUS UGE600 Universal Gateway.

Can be used to connect and control electric devices (in ex. light, TV or max. 3600W electric heaters). Used as a repeater strenghtens the Zigbee network.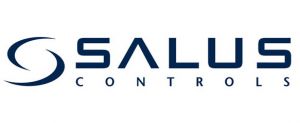 Technical data
Supply
230 V AC 50 Hz
Rating Max
16 A
Protection degree
IP 30
Frequency
ZigBee Pro, HA 1.2
Dimensions (mm)
W-42 H-76.90 D-42
Plug and Socket type:
2 - Pin EU Schuko plug
and Schuko socket