Window / Door Sensor SALUS OS600
A window/door sensor is a small, wireless piece of equipment that detects when a window/door is open or closed. This product must be used with the Universal Gateway (UGE600) and the SALUS iT600 Smart Home App.

With installation of window/door sensor system it can turn off the heating in the room during the period when a window is open and preventing unnecessary heat consumption. With the sensors mounted it is possible with the one touch app or PC to see if the doors or windows are open in the building before leaving.

OneTouch™ Rules are preconfigured sets of actions that you define in an easy to use interface. So imagine by using it600 Smart Home App you can set turning off all your lights in your home, setting all the thermostats to an energy saving setting, set an alert so if any window or door is open you are immediately sent an e-mail or a text message.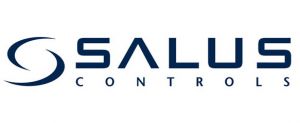 Technical data
Power Supply
1 x CR3032 Battery (500 mAH, 3 V)
Frequency
Zigbee 2,4GHz HA 1.2
Max. Magnet Gap (distance)
25 mm
Operating Temp.
0 - 40°C
Storage Temp.
-20 - 85°C
Humidity
20 - 90%
Dimensions (mm)
Sensor: W-55 H-40 D-12
Magnet: W-55 H-16 D-12