4 in 1 Multifunctional Portable Air Cooler - OMNI
Do not just call it a cooler or a tower fan: OMNI is much more, 4 times more.
Pestim energia introduces the most complete and versatile product in the range of portable coolers!
Equipped with 4 functions in one product, OMNI can be used as an evaporative cooler and as an oscillating fan when the weather is hot to keep your rooms cool. During the cold season, however, OMNI becomes a fan heater and humidifier, ensuring a pleasant warmth and quick heating of your rooms.
OMNI will be your ally to maintain the highest level of comfort throughout the year.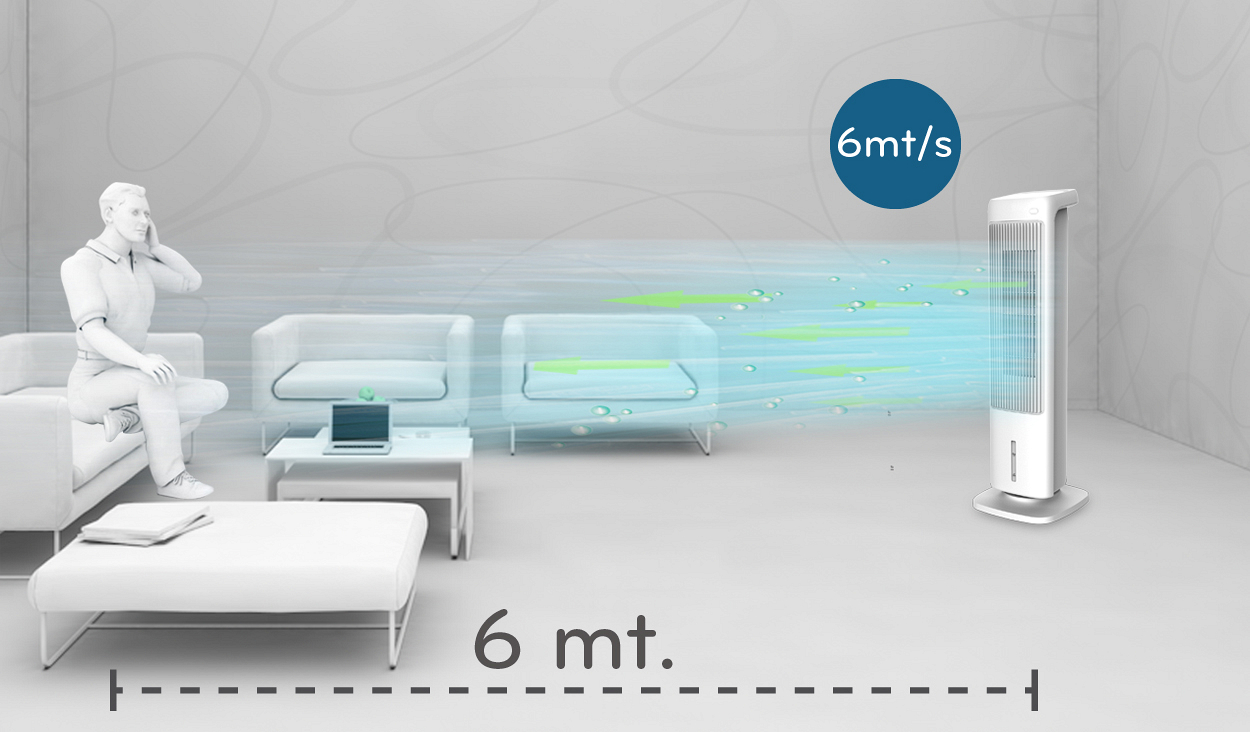 Cooling style
Thanks to its minimal and sleek design, OMNI will take up very little space, integrating perfectly into your rooms.
Moreover, it will create the perfect atmosphere thanks to its 4 integrated features: ventilation for spring, evaporative cooling to fight the hot summers, thermoventilation and humidification to heat the your rooms and safeguard the air quality.
3 ventilation speeds and a practical handle for an easy transport: OMNI will create the ideal temperature when and where you need it. Thanks to the Timer function, you can also choose how long you want it to keep turned on by selecting the automatic shutdown up to 8 hours.
Quiet and functional, OMNI is the ideal choice for a healthy and always comfortable environment.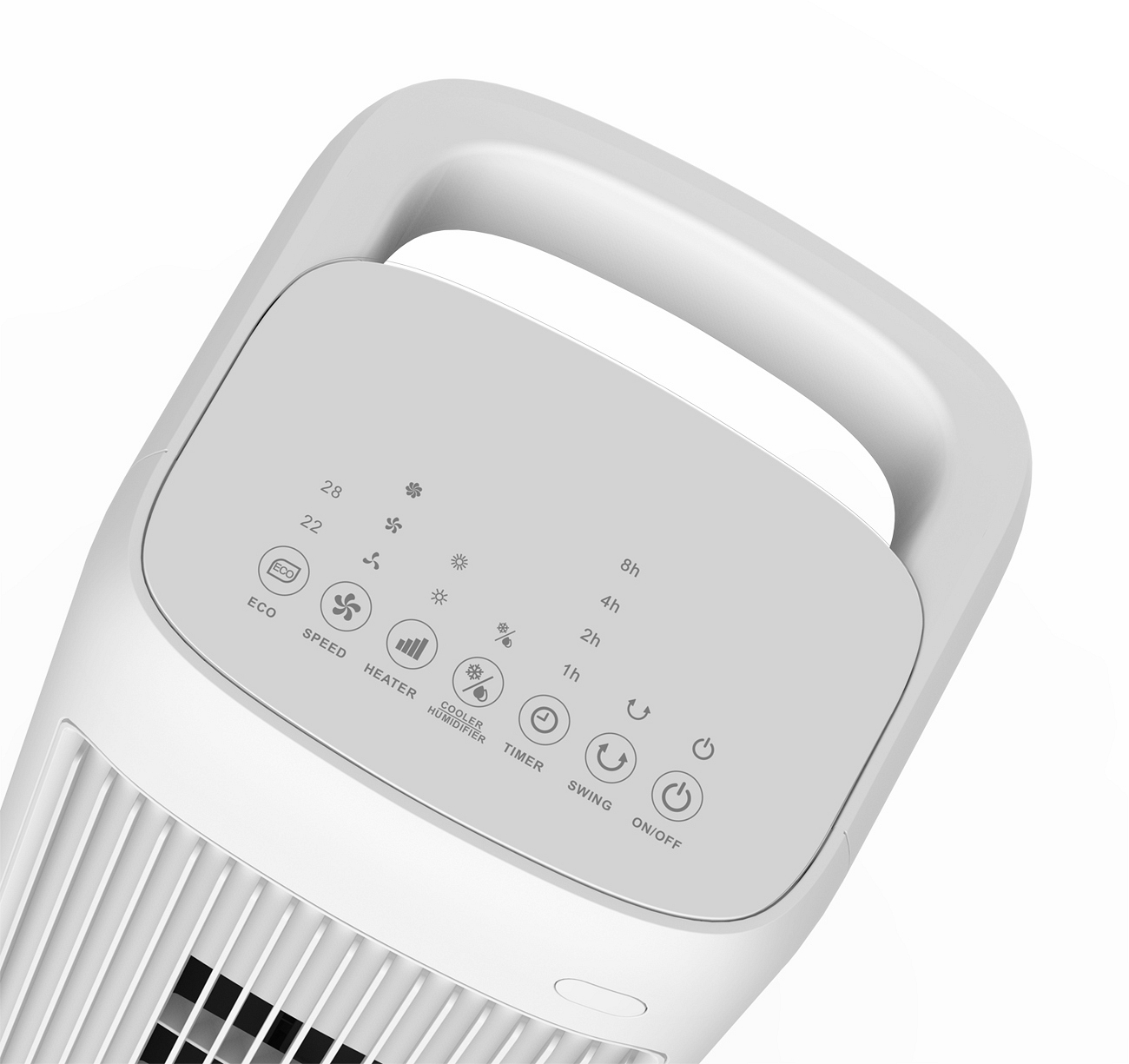 Control system
Thanks to its intuitive management through the touch display and to its remote control, OMNI is very easy to use.
The 90° oscillation makes it ideal to be positioned discreetly in the middle of the room. The removable and washable filter retains dust particles and impurities, improving air quality. During the hot summers the action of the evaporative cooler generates a flow of humidified air and a lower-than-outside temperature, creating a pleasant sensation of freshness.
During the freezing winters, on the other hand, OMNI will become an efficient fan heater, quickly bringing a pleasant warmth into your rooms.
Characteristics
• 4 Functions in 1: Evaporative cooler, Column fan, Portable fan heater and Humidifier
• Easy-to-use touch display
• Multi-function remote control included
• Double air purification system: removable and washable dust filter + ionizing purifier
• 1,8 liter water tank
• Timer function for 1, 2, 4 and 8 hours
• 3 speeds - turbo, medium, silent - for 3 ventilation modes
• Silent operation
• Automatic 90° Oscillation function
• Easily transportable thanks to its practical handle
• Available in White
Technical features
230V power: 50W Fan / cooler function - 2000W Fan heater function

Tank capacity: 1.8 liters
Remote control: included
Fan speed: 6 meters per second
Air flow: ≈300 m3 / h
Noise level: ≤55 dB
Dimensions: 27.4 x 27.4 x 85.0 cm
Weight: 6.5 kg
Package dimensions: 31.5 x 31.5 x 91.0 cm
Packaging weight: 8.1 kg
Color: White