Design radiator Nova Glass
An exquisite radiant design, Nova Glass tubes are concealed behind a work of art (of your choosing) painted on a panel of glass. A mirror can be afiixed in lieu of artwork. It is available horizontally or vertically, in any colour with three mirrored finishes (clear, grey and bronze) and is fitted with a 6mm safety glass backing. Also, it can be accessorized with one or more towel bars placed where the client wishes.
You can choose from the following images: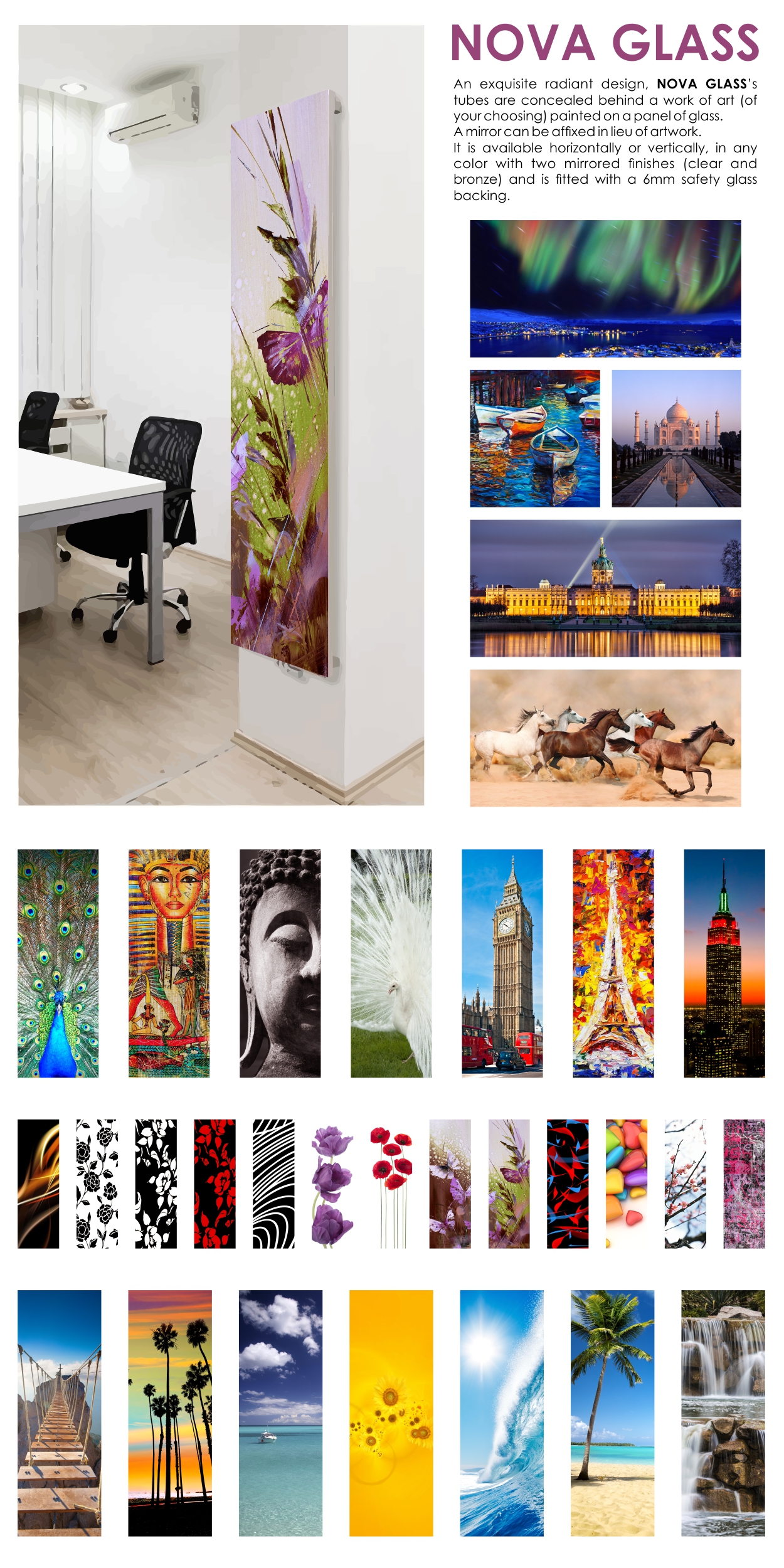 If you do not like anything, we can put your own image on the radiator.
Height (H)
Lenght (L)
Center (A)
Number elements
Weight
Volume

OUTPUT (watt)

Δt=30ºC
Δt=40ºC
Δt=50ºC
Δt=60ºC
mm
mm
mm
pcs
kg
l
ral
ral
ral
ral
1200
420
1170
6
9.9
3.0
287
406
548
658
1500
420
1470
6
14.9
4.5
355
501
678
813
1800
420
1770
6
22.3
6.7
423
597
807
968
If desired, we can produce models with different element numbers than listed.
Colour chart can be downloaded from here. For production of the product in some of the colors in the color chart an extra 15% on price are charged. It is possible to produce the product in desired RAL color as well. The production takes 45 days to be done.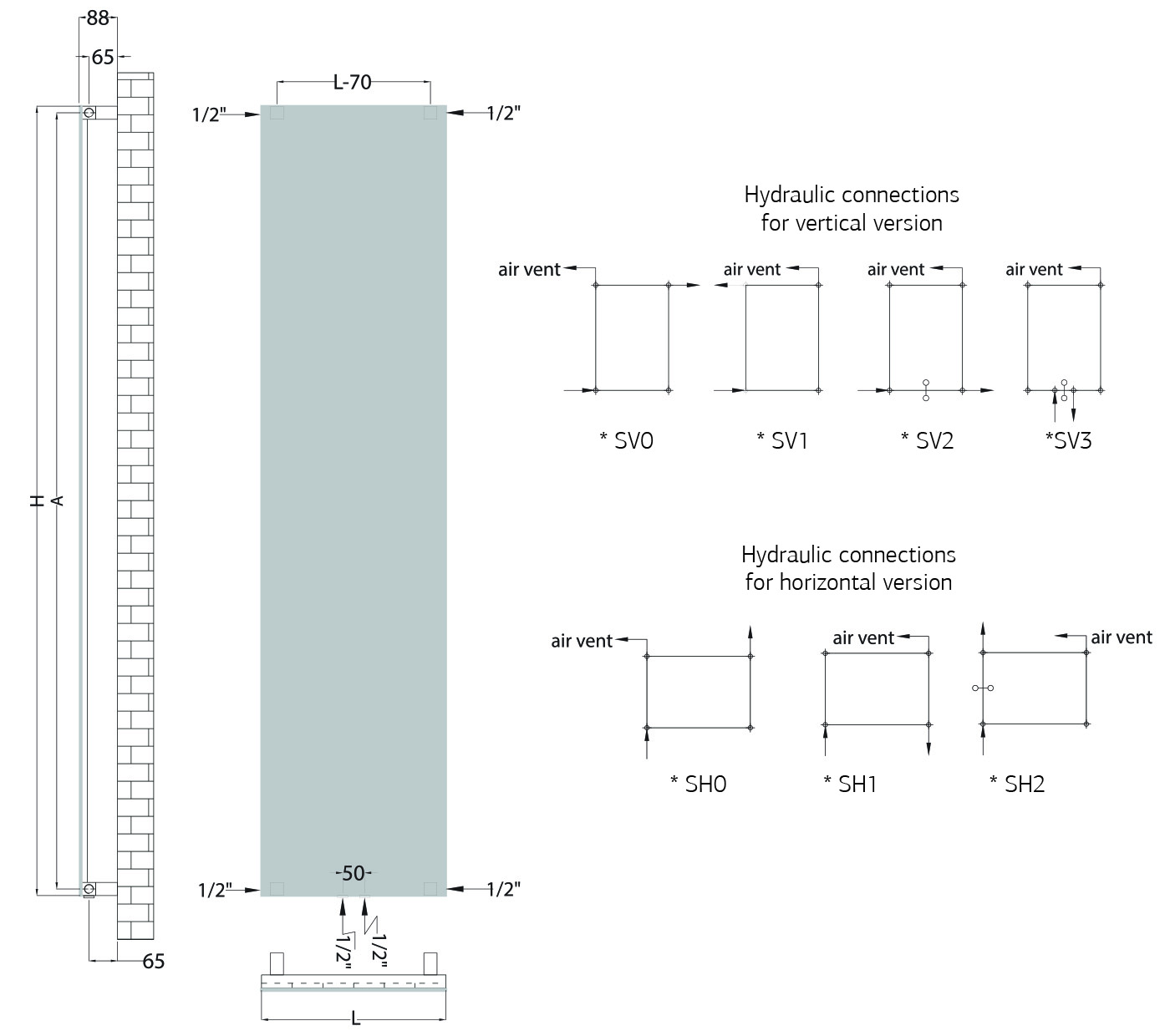 To offer a comprehensive 10 year guarantee we have to be confident in the quality of our products. Every single radiator is leak and corrosion tested. The products are installed on a water testing rig and the pressure of water pumped through the heated towel rail goes up to 15 bar of pressure which is 3 times more than the average household!
You can download the whole catalog of design rediators from here, and the price list from here.