Bathroom Extract Fan Silent Series

Axial flow fans for wall or ceiling installation, designed to solve ventilation problems in small rooms and bathrooms.


The motors from the SILENT range are mounted on silent-elastic-blocks which absorb the vibrations. In this way not only is the noise from the extractor significantly reduced but so too is the noise from the surface which supports it.


Additionally, the motors from the SILENT range are equipped with ball bearings which guarantee long life working (more than 30.000 working hours) at any shaft positions.


The SILENT range consists of three different models: SILENT-100, SILENT-200 and SILENT-300, available with different integrated control options to accommodate all application requirements.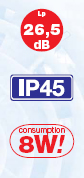 Quick Buy
(Just 2 fields to fill in)
Low noise!
Water protected!
Energy efficient!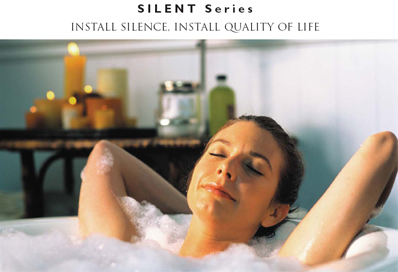 Back draft shutter
To prevent air entry and limit heat leakage when the extractor is not operating. It opens due to the pressure of the air
Silent-blocks
Motor mounted on "Silent-elastic-block" to prevent vibration and noise transmission
Quiet operation
In usual extract fans the vibrations are transmitted to the surrounding areas while in SILENT extractor fans the vibrations are absorbed by the Silent Blocks
Technical Characteristics:
Model

Speed

(r.p.m)

Abs. Power at Free Discharge

(W)

Voltage (V), 50 Hz

Sound Pressure Level

(dB(A))

Airflow at Free Discharge

(m3/h)

Weight

(kg)

SILENT-100
2400
8
230
26.5
95
0.57
SILENT-200
2350
16
230
33
180
0.77
SILENT-300
1700
29
230
32
280
1.25
Dimensions (mm):
SILENT-100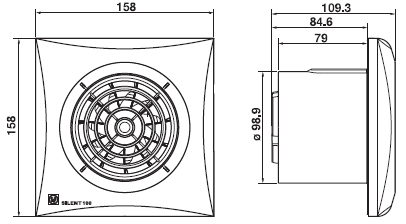 SILENT-200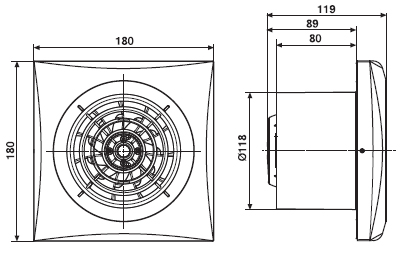 SILENT-300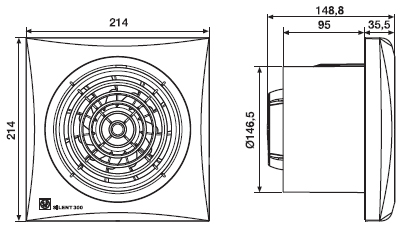 Installation: