Solar Panel and a Boiler in One Single Unit - Compact 160 litres - Advanced Solar Technology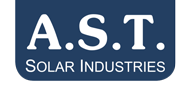 We would like to present the Compact Solar Panel System with its unique Quality and Performance features. Compact is the result of years of research performed closely with international centers in order to incorporate the following latest technologies:
Air Vacuum
LASER welding and
Compact Natural Circulation Solar Systems, which means that the Solar Panel and the Boiler form a single unit.
Quick Buy
(Just 2 fields to fill in)
Certificates: IQ Net Management System, Solar Key Mark, DQS, CE
Colour: white or brown
Water Boiler: glass-ceramic coating or stainless steel
Technical Data:
| | |
| --- | --- |
| Panel Size | 198 х 120 х 12 cm |
| Absorver Surface | 2,13 square meters |
| Height along Inclination 45` | 1,53 m |
| Hot Water Reservoir | 160 l |
| Weight without Water | 115 kg |
| Electric Heater (used in very bad weather conditions only) | 2 – 4 kW |
| Heating Fluid | ethanol |
| Cold Resistance | - 60 °C |
| Working Pressure of the Boiler | 10 bar |
| Reservoir Insulation | polyurethane and rock wool |
| System Installation Angle | 35°- 45° |
| Cold - Hot Water Connection | ½" |

Advantages:
Stainless Steel Boiler (INOX316L).
Selective High-Performance Panels.
Copper Absorber & Tubing.
Unit operation in an Air Vacuum.
LASER Welding of the Absorber's Copper Tubing.
Heat transfer with Ethyl Alcohol, which evaporates quickly due to its low boiling point.
Unbreakable Crystal (SECURIT).
Very fast performance, even in low sunlight, due to the system's low control inertia.
Heat exchanger built into the Boiler, which immediately returns the steam energy from the Ethyl Alcohol.
Maximum productivity in warm water in the same amount of time.
Minimal heat loss due to the system's compact design.
Pioneering Construction and Stylish Design.
Space & piping efficiency.
Excellent Energy Characteristics and Uninterrupted Performance throughout the years.
Extreme frost resistance (up to -60°C).
Doesn't require additional antifreeze or replacement.
Installation can be expanded, depending on the requirements.
Easy installation.
Guaranteed Return of Investment.
High Thermal Capacity
Prevents Nighttime Flow Reversal.
Mode of Operation

The COMPACT Thermal System's copper tubing is welded using LASER technology, which increases the thermal capacity of the entire system. Next, Ethyl Alcohol is injected into the Copper Tubing, which is sealed in an Ah* Vacuum. Solar energy heats the Ethyl Alcohol, which in turn evaporates easily due to its low boiling point. The steam which is produced (through the Air Vacuum Piping), is channeled directly into the Exchanger in the Boiler, transferring the heat that it conveys. This way, the steam is vaporized and then returns to the Panels due to its gravity.
Economy - Environment
Savings of 3,200 - 3,800 KWh annually.
The perfect solution for a family's hot water needs.
Emissions reduction of at least 2 tons CO2 annually

Results
High Water Temperatures (Stagnation temperature 180°C) even in difficult weather conditions.
Worldwide Leading Performance Curve (according to measurements ).
Stainless Steel Boiler
Stainless Steel Boiler (INOX316L).
Selective High-Performance Panels.
The Boiler's insulation is a combination of 30mm thick Polyurethane (environment-friendly) with a density of 40Kg/m3 and 30mm thick fiberglass.
Reinforced Propylene Boiler Casing.
4KW Special Alloy INCOLOY 825 Electric Resistance (resistant to water with a high chlorine concentration).
Sacrificial Protection.
Selective Panel
Specially designed Aluminum Profile Frame.
Special Unbreakable Glass (SECURIT) with 92% Permeability (LOW IRON, TEMPERED) and Resistance to temperatures and Pressures up to Six (6) times greater than common crystal (which has a permeability of only 85%).
Absorber with a Selective Aluminum Plate, welded to Copper Tubing using LASER technology, for optimal Heat Conductivity.
Free of Freon Polyurethane Insulation.
Mineral Wool Insulation.
Panel Sealing is accomplished through the use of Special Elastic Type EPDMs which are highly resistant to Ultraviolet Radiation and High temperatures.
През зимата, в дни когато нямаше никакво слънце, температурата на водата ставаше 40 градуса, при това термометърът е монтиран на 10-тина метра от системата, т.е. отчитаната температура е с няколко градуса под тази в бойлера. Имам познат, който се занимава с поддръжка на слънчеви системи. Когато му казах, че нищо не пипам по слънчевия колектор и бойлера, не може да ми повярва, че е възможно да има такава система, която да не изисква поддръжка. Вкъщи разполагаме и със стар бойлер със серпентина, свързан към котел на твърдо гориво. В нашия случай, подгряването на водата от слънчевия колектор осигурява по-висока температура и ефективност от бойлера, вързан към котела."