Infrared heater BALLU Bali, 2000W, IP24
Infrared heaters series BALLU Bali combine mobility, efficiency, economy and optimal price. They are a great solution for heating of closed and semi-open spaces. Infrared heaters BALLU Bali are universal and can be used for heating outdoor cafes, restaurants, bars, gazebos, terraces, summer houses or winter gardens.
Free delivery to a SPEEDY's office!
This product can be found and bought in the show-room of InfraHEAT in Sofia, Bulgaria, located on 85 "Tzar Boris" blvd. tel. 0876 800 255.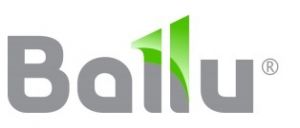 Description and features:
Consumption: 2kW
Installation height: Up to 4.5 m
Reflective surface that reflects rays and allows a comfortable and uniform heating
Perforated shell for rapid cooling
The price includes universal brackets
Extremely rugged steel housing, protected from deformations
Chrome backrest that protect against accidental contact with the heating surface
Included butterfly screws for easy installation without tools
Built-in safety thermostat, which prevents overheating
Integrated control, which maintains a comfortable temperature in the room
2 years warranty
Technical characteristics of the heater:
Heat output: 2kW
IP class 24
Power supply: 220-240V
Size of the radiator: 740h180h90mm
Weight net / gross of the radiator: 3.5 / 4.8 kg