Design radiator Multicolona Square
Multicolona Square is a classic steel column radiator, ideal for most applications. Its modular design allows it to be easily personalised in a wide range of sizes and finishes, very versatile in both modern and period settings. When sometimes all you need is a radiator with a simple look and great heat outputs, Multicolona Square is just what you are looking for.
Height (H)
Lenght (L)
Center (A)

Number elements

Weight
Volume

OUTPUT (watt)

Δt=30ºC
Δt=40ºC
Δt=50ºC
Δt=60ºC
mm
mm
mm
pcs
kg
l
ral
chrome
stainless stell
ral
chrome
stainless stell
ral
chrome
stainless stell
ral
chrome
stainless stell
660
380
600
10
20.8
7.0
472
363
350
667
513
494
901
693
667
1126
866
834
660
580
600
15
31.1
10.5
708
545
524
1000
769
741
1351
1039
1001
1689
1299
1251
660
780
600
20
41.5
14.0
944
726
699
1333
1026
988
1802
1386
1335
2252
1732
1668
If desired, we can produce models with different element numbers than listed.
Colour chart can be downloaded from here. For production of the product in some of the colors in the color chart an extra 15% on price are charged. It is possible to produce the product in desired RAL color as well. The production takes 45 days to be done.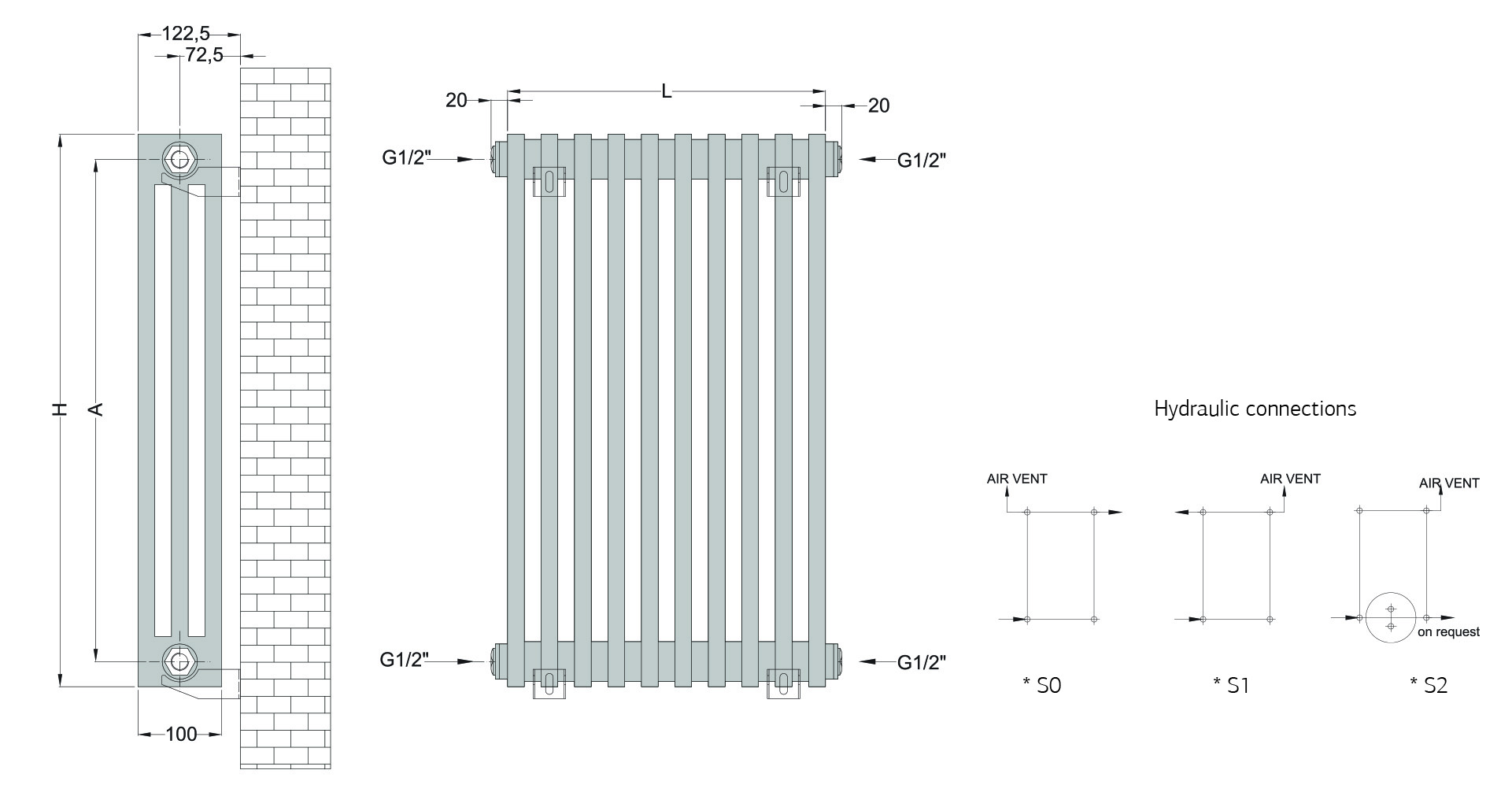 To offer a comprehensive 10 year guarantee we have to be confident in the quality of our products. Every single radiator is leak and corrosion tested. The products are installed on a water testing rig and the pressure of water pumped through the heated towel rail goes up to 15 bar of pressure which is 3 times more than the average household!
You can download the whole catalog of design rediators from here, and the price list from here.