Infrared heater BALLU White Heat, 1500W, IP24
Infrared heaters series BALLU White Heat combine mobility, efficiency, economy and optimal price. They are a great solution for heating of closed and semi-open spaces. Infrared heaters BALLU White Heat are universal and can be used for heating outdoor cafes, restaurants, bars, gazebos, terraces, summer houses or winter gardens.
Free delivery to a SPEEDY's office!
This product can be found and bought in the show-room of InfraHEAT in Sofia, Bulgaria, located on 85 "Tzar Boris" blvd. tel. 0876 800 255.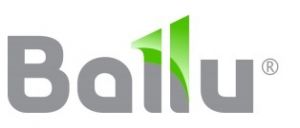 Description and features:
Universal heater with wide possible applications
Three power modes 1500/1000/500W
Bracket with adjustable angle
Simple installation on the wall, all you need is in the set
Easy on/off and switch modes by cord
Indication of the heating mode (1/2/3)
Powerful direct heating
Maintains efficiency even in when it is cold and windy
2 years warranty for the electronic part of the unit
The lamps are consumable, the guarantee does not apply. Their life lasta 5-8000 hours
Technical characteristics of the heater:
Heating power: 1,5kW
Three heating modes: 500/1000/1500W
The maximum rated current: 6,8А
Approximate heating area (covered): 25m2
Voltage: ~220-240 V, 50-60
Connection to the network: power cord with plug
IP class 24
Electrical protection class: I
Dimensions of the device with the bracket (WxHxD): 560х165х120mm
Dimensions packaging (WxHxD): 585х180х135mm
Weight net/gross: 1,7/2,0kg