Remote Controller WiCo Sonoff (up to 2.2KW)
Sonoff is an affordable device that provides users with smart home control. It is a WiFi based wireless switch that can connect to a wide range of appliances. Sonoff transmits data to a cloud platform through the WiFi router, which enables users to remotely control all the connected appliances, via the mobile application eWeLink. The cloud server of Sonoff is Amazon AWS global server.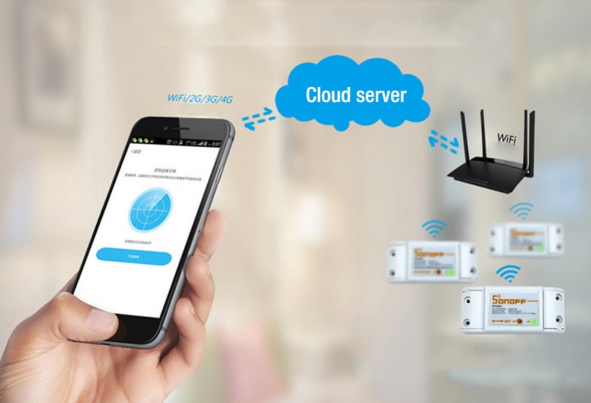 Overview:

Home automation is "The Internet of Things". It simply means the way all devices or appliances are networked together to provide customers with a seamless control over their home equipment.
Sonoff makes all home appliances smart. As long as the mobile has network, users can remotely control the appliances from anywhere at any time. Another feature available is to set timing schedules for the appliances, which can include countdown, scheduled on/off, and can thus, help users maintain an easy life. Note: this Sonoff version does not have 433Mhz RF remote function.
Features:
Supports status tracking, home appliances status timely feedback to your App
Supports remotely turn on or off added devices
Supports single/repeat/countdown timing tasks for each added device
Supports numerous WiFi smart switches one account
Easy installation, easy handling and can be activated immediately and stably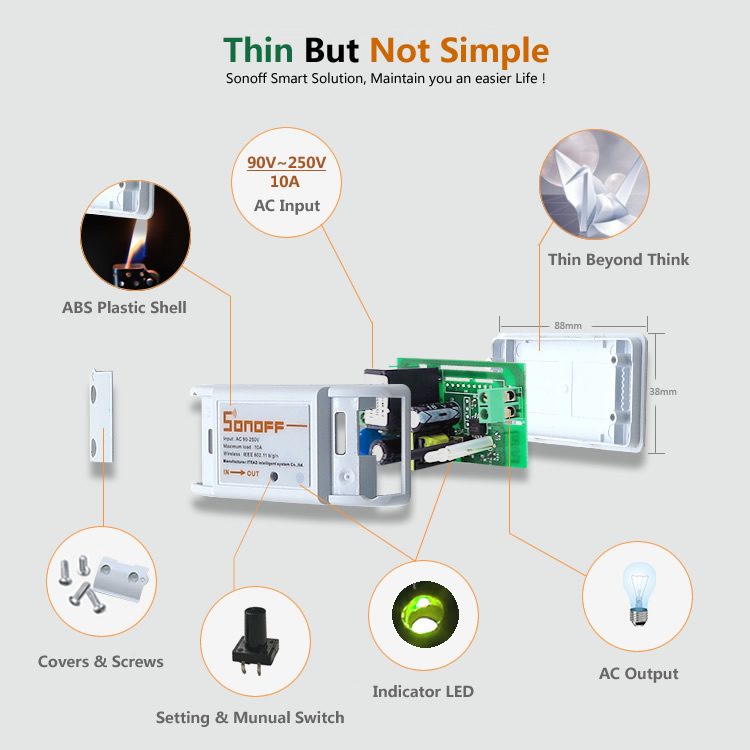 Specification:
Voltage range: 90-250v AC(50/60Hz)
Max current: 10A
Max Wattage: 2200 watts
Dimensions: (L)88*(W)38*(H)23mm
Color: White Humidity: 5%-95%
Wireless Frequency: 2.4Ghz
Working Temp: ﹣20℃-75℃
APP Operation:
Android Version eWeLink:
1) For Android version, you must switch on the WiFi on your phone before adding device.
2) Long press the "SET" button(pairing button) on Sonoff/Slampher/Smart Socket/Sonoff RF until the green LED indicator fast blinks(you can use your finger to press directly).
3) Click the search icon in the middle. Check out the blinking way and select corresponding adding way, then click"next".
4) Select your WiFi account and enter password(If no password, keep it blank), click remember so that next time you don't need to fill in again, click"next".
5) Then it will auto-search and connect the "ITEAD-100000xxxxx" device around you.
6) Name your device,access the device and control it.
NOTE: If you see the new added device is offline, please wait for a few seconds. If it stays offline, please restart the device, if everything is ok, it will become online on the App. If you use use WiFi A to add the device, when switch to WiFi B, you will unable to control the device. To make the device work with WiFi B, you need to delete it add it over WiFi B. One device has one owner. If you have successfully added a device to your account, you cannot add this device to another account unless you delete it from account from the first account. Only the owner of the device can share it to other accounts.
Green LED indicator meanings(for all ITEAD smart home devices)
1. There are two kinds of led flash ways when in pairing status (for smart devices of generation 1 and generation 2 respectively):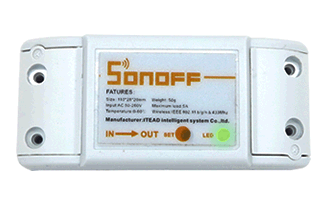 Device in pairing Mode for generation 1: green led fast blinks.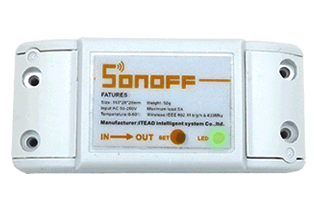 1. Device in pairing Mode for generation 2: green led fast blinking or blinks 3 times and on repeatedly means in pairing status.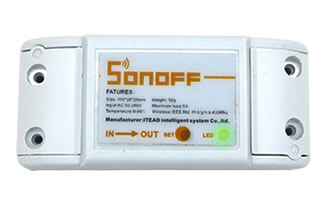 2. Green led keeps on means device has connect to server successfully.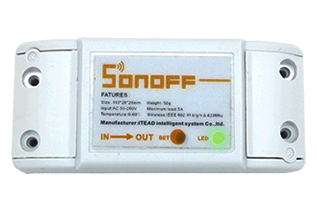 3. Green led quickly blinks one time and repeats, which means device failed to connect to router. In this case, please confirm your wifi name and password is correct and try to pair again.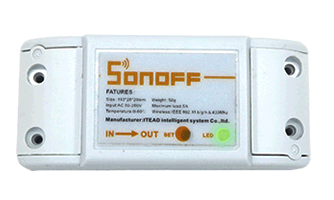 4. Green led slowly blinks means device has connected to router and server, but failed to be added in device list. Try to add the device again.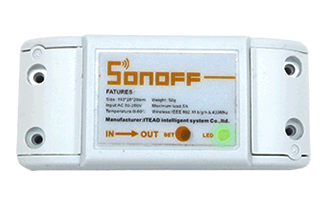 5.Green led quickly blinks twice and repeats, this means the device has connected to router but failed to connect to server. Please confirm your WiFi router works normally.

6.Delete devices
To delete a device, you need to go to the devices list, tap delete icon to delete it. Or access to the device you want to delete, you'll see the "Delete"button on the upper-right corner.
7.Manage Group,Scene, Smart Scene
Enter the device list page "All Devices", click to expand it, you will see all your groups. Tap on the "Manage Group" to create new group.
Tap on the upper-right corner of "All Devices" page, you will see "scene", click on it to manage your scene.
Group
You can specify your device into different group, this helps easily manage a huge quantity of devices. For example, you can create a new group called: Kitchen. Specify all those devices installed in kitchen to this group, next time when you leave the kitchen, you can just enter into the group"Kitchen" page to turn off all devices.
Enter a group, you can remove or add more device. If you delete a group, the devices belong to this group will still exist in "My device" list.
Scene
A scene contains many devices, set each device status to be Close(off), Open(on) or Keep(keep current status), then save it. All devices will be automatically executed to the preset status.
So you can use the scene to specify different LEDs to scene A, set them on or off or keep, save them. Next time, the system will auto execute the scene.
Smart Scene
You can set smart scene- use a trigger device to collect environment data to trigger ON/OFF other devices. So far, the smart scene trigger devices we provided includes: Sonoff TH10/TH16, Sonoff SC, more supported devices will come soon. And the smart devices can be triggered ON/OFF includes all itead 1-channel switches/sockets. If you want to know whether our smart home products support this function or not, please inquire our customer service while placing the order.
How does a smart scene work? Take Sonoff TH10 for example.
Firstly, set Sonoff TH10 in manual mode, only when it trigger the condition can the task be executed. Then set smart scene condition: Sonoff TH10≥27℃, execute Open Sonoff. If your Sonoff TH real temperature is 26℃, when it become 27℃ or higher, Sonoff will be auto-turned on. But if your original real time temperature is higher than 27℃, it cannot trigger the condition and turn on Sonoff.
Warranty: 2 years.