Date: 25 Apr 2013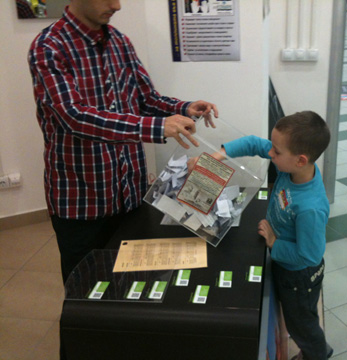 On Sunday the two winners in our lottery were drawn by a young client in Mall Galleria.
Congratulations to Antoaneta and Stanimira!
Stanimira receives an infrared heating panel InfraHEAT 600W with a picture of her choice, while Antoaneta can try out the features of the insulation paint SuperShield Interior.