Kitchen Fan CK 60 F: Two-Speed Motor

Range of centrifugal extractors specifically designed for the extraction of moist, grease laden air and fume from under domestic cooker canopies. All the models are fitted with single phase motors.
The efficiency and of the kitchen extractors depends on the maintenance and cleaning of the centrifugal impeller. All the S&P extractor parts are easily removable and can be cleaned in the dishwasher. At the foot of the fan, there is a drawer for gathering oil from the air. This drawer can be cleaned easily.
The CK 60 F Fan has a metallic teflon coated filter - fitted to the inlet to prevent the build-up of grease within the fan and ducting enclosure.
Quick Buy
(Just 2 fields to fill in)

Centrifugal extractor manufactured from flame retardant plastic V0. Class II insulation fitted with centrifugal impeller.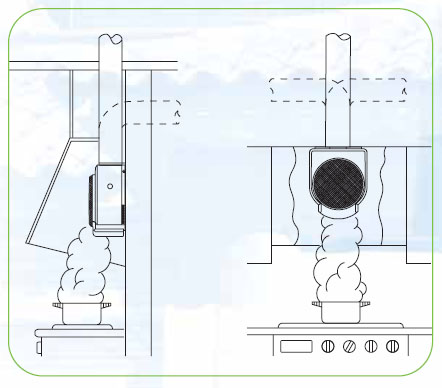 To obtain the maximum efficiency of the polluted air extraction, the K series fans should be installed within a cooker canopy. The airflow required depends upon the canopy width and the distance between the canopy and the cooker. The K series fans should be installed in vertical position with the grease collection tray at the bottom.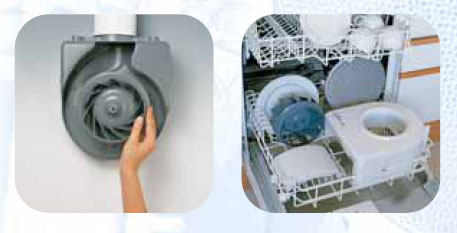 Technical Features
The fan can work at two speeds. In order to switch from one speed to another, a speed controller should be ordered.
Model
Speed (r.p.m)
Abs. Power at Free Discharge (W)
Voltage (V) 50 Hz
Air Flow (m3/h)
Sound Pressure Level (dB(A))
Weight (kg)
CK-60F
1740
96
230
415
54
4.7
2475
160
230
625
59
4.7